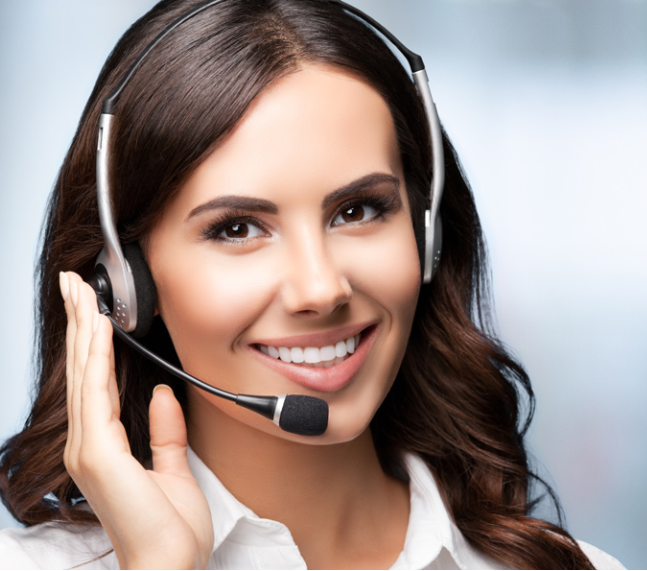 FAQs
We've compiled a list of our most commonly asked questions to give you an answer faster. If there's anything you can't find here, you can contact us and we'll get you sorted!
The Locking Liner Safety innovation adds an ingenious layer of safety to your folding knife. How to operate the Locking Liner Safety short video here.
Most of the screws in our knives generally require a Torx wrench #5, #6 or #8. These are widely available at local hardware stores and many retailers online.
We do not currently offer a sharpening service. We do recommend taking your knife or tool to a professional sharpening service.
The angle will between 17-22 degrees for most of our knives including ELF. We do recommend consulting a professional cutlery sharpener for best results. Our knives are honed by hand to present the highest quality to you, so each knife edge is unique. The most important thing is to just follow the natural grind when sharpening. Simply pull the knife blade back towards you (do not push the blade) with medium pressure at the same approximate angle as the original grind. Take the back of the knife and run it along the edge on a piece of leather (strop) or even hard cardboard can do. This will keep the fine edge from curling back. Then apply a good coating Break-Free (or any 3-in-1 oil) to keep the blade steel well maintained for years to come.
*The best way to keep a knife clean is to wipe it down after every use,but for the less-diligent, periodic cleanings will suffice.
*Q-tip,toothbrush,and toothpicks are particularly good at removing grime,paying particular attention to the pivot and handle.
*Use warm water and mild dish soap to thoroughly wash the knife,please keep the knife dry with a rag or better tools.
*Once it's clean and dry,it's suggested to maintain the blade by wiping some Anti Rust Oil ​
Note: Don't take apart your knife — it might void the manufacturer's warranty.
Unfortunately we don't offer the customization, sorry to disappoint!
NedFoss offers replacement parts free of charge for 2 years after placing . To place an order through our website visit this link here - https://www.nedfossknife.com/support/replacement-parts. You will need the model number of your knife as well as the specific part needed.
Please send two pictures of your knife (Knife open – front and back). Our staff will gladly confirm the model and get you information for replacement parts. The product name of some knives is located on the base of the blade, near where the handle and the blade meet, but not all knives.
The warranty covers replacement parts. Although rare due to the quality materials and inspection processes we have in place, an identified manufacturing defect is also covered.
Complete warranty information is available here.
✓ NedFoss warrants that all of our genuine products are free from defects in material and workmanship.
✓ This warranty does not cover loss, theft, or any damages caused by accidents, abuse, misuse, improper handling, alterations, neglect, improper sharpening, normal wear and tear, or repairs performed by any service not authorized by NedFoss, Limited.
✓ ✓ NedFoss warranty only applies to original, unaltered NedFoss components. Aftermarket parts and accessories added to your knife are not covered by our warranty, nor are NedFoss components that have been altered or modified in any way. If, in NedFoss' sole determination, the installation of an aftermarket part or the modification of an original NedFoss factory part compromised the proper mechanical function of the knife in any way, the knife is no longer covered by warranty.Complete Warranty information here.
To lodge a Warranty Claim, please fill out the following contact form here.
Once your order has been placed, it immediately starts going through our fulfillment process. Due to the fast turnaround time in our Warehouse, we cannot cancel or recall an order once it has been placed. The package will have to be delivered and then we can proceed with the returns process.
If the tracking number says it has been delivered, double check with all family members and/or neighbors that could possibly have picked it up. If the order is still not found please contact UPS/USPS who can help to track down the order. If they can't find the order please contact us immediately so we can begin working with Courier to resolve the issue.
We accept ShopPay, Visa, Mastercard, American Express, Discover, Google Pay.
Returns are accepted for 30 days from the purchase date according to our refund policy. Just email us directly and we'll take you through the process. sales@nedfossknife.com
We're sorry to hear you received a damaged or faulty item. If you have just opened your brand new order and notice that your item is damaged, please send us the following information here:

- Your Order Number
- Item Name
- Photos that show the fault as clearly as possible

Don't worry about sending your damaged item back to us, just keep hold of it until you've been in touch and we advise you what to do next.

Upon assessment by us, if we deem your goods to be faulty, normal warranty conditions will apply. It is your responsibility to follow warranty/instruction information. We may ask you to return your item and we will despatch your replacement item (subject to availability) or will happily refund the original product price and associated delivery costs. This will return to the original method of payment.

Please note, you are responsible for all costs incurred in relation to any return. Please allow up to 14 days for refunds to be processed upon our receipt of the goods.
We are so sorry you received the incorrect item! Please contact our customer care team by filling out the contact form here, so we can begin to get this resolved for you. Please include the following detail:

- Order Number
- Full Name
- Name of item missing and item received
- Images of item received
We do offer promotions on our site throughout the year which you can keep up to date with by signing up to the NedFoss mailing list at the bottom of our website, or by following @nedfossknife on Instagram. By doing this, you'll be the first to know about any sales, giveaways and launching of new styles! With that said, we do also have a bunch of items currently on sale which you can check out here if you can't wait!
Currently we only have distribution set up to fulfill orders shipped within the USA.
Most orders take 3-7 business days to arrive. Delivery details will be provided in your confirmation email.
Orders ship via UPS,USPS and other carriers available.Tracking numbers will be provided in your shipping confirmation email.
We are committed to ship orders the next business day, so once an order has been processed we cannot change the address.
We offer Free Shipping on all US orders over $30. We also offer Express shipping if an item is needed urgently.
As soon as your order has been shipped, you'll receive a shipping confirmation email. You will then be able to track your order through the tracking link on the email. If you haven't received an email yet, not to worry! Your order will usually take around 24-48 hours to be dispatched.

*Please note, tracking may take around 24-48 hours to update after dispatch
Still looking for answers?
If the answers you're looking for aren't in our FAQ, please send us an email by completing the form below.